Photoshop is an amazing tool in the right hands, and it can be used to create some amazing images. If you need a photo composition to be made up from several images, something removed from a photo or scratches removed from a scan then we're here to help.
Photo Compositions
By taking several images and putting them together it's possible to create new images to suit your purposes. When we created our online print store rocksolidprint.co.uk we needed an image to advertise that we delivered to remote parts of scotland for the same price as the rest of the UK. It was impractical to spend the time to go and take a photo ourselves so using a selection of stock images and our logo we created something that suited our needs.
We took the original photo, edited out the tourists and the black markings on the delivery boxes. Put the delivery man into the image and adjusted the colours on him slightly so the lighting was right, and finally we put the Rock Solid logo onto the box. Here's the final image:
Image retouching
If you have an old photo or image that you need to use, we can scan it in for you and using our photo editing software, touch it up so that all blemishes and scratches are removed and it looks as good as new. Ballindalloch castle needed to use this badly scratched scan of a painting on a postcard that they wanted printing, so we spent a bit of time removing the scratches and it looks as good as new.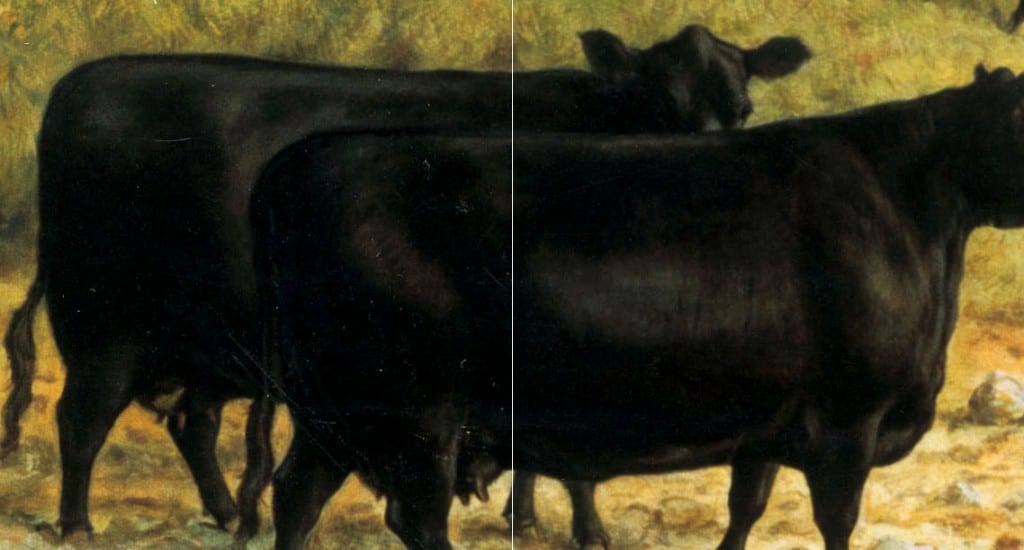 Photo editing
Sometimes you have a photo that has something that you need to remove, or perhaps something that you need to add. We can do this as well, take this photo of a signpost that looked really old, scratched and pretty rusty. Using a bit of design magic we used the goos bits of the sign to fix the bad bits.
We can work with you wherever you are in the country, just email your images we'll fix them and send them straight back to you. Why not contact us for more information on all your photo editing needs.